A Sunny Cambridge City Hall Wedding
| Cambridge, MA Wedding Photographer | Getting Ready at Home, Smoothies at Life Alive, and a Jaunt Around Cambridge Together! |
I absolutely love City Hall weddings. I've photographed one in NYC and lots at Boston City Hall, but this was my first wedding at Cambridge City Hall, and it was just lovely.
A merry band of close friends and family gathered in Cambridge that sunny day to celebrate S + A. Luckily, they were all able to witness the wedding because the weather cooperated, and their awesome city clerk was willing to perform the wedding outside on the lawn of City Hall!!! Were there a few interruptions by car horns and buses rumbling by? Of course. Did a stranger or two stop to watch for a moment? Sure, but as S + A said their vows, wiping away tears, the city noise and the passersby melted away.

But my favorite part of the day? I think maybe it was starting out in their apartment- the cozy home they would be saying goodbye to in a few short weeks when they moved abroad. When I asked them what they loved doing together in their apartment, they laughed and said that A enjoyed laying his head on S's lap. "Then let's do that!" I replied.
Or maybe my favorite part was stopping for a smoothie right after they were married. When they mentioned they loved Life Alive located directly across the street from City Hall (it's a favorite of mine too), I insisted on treating them to a "Just Married Smoothie!"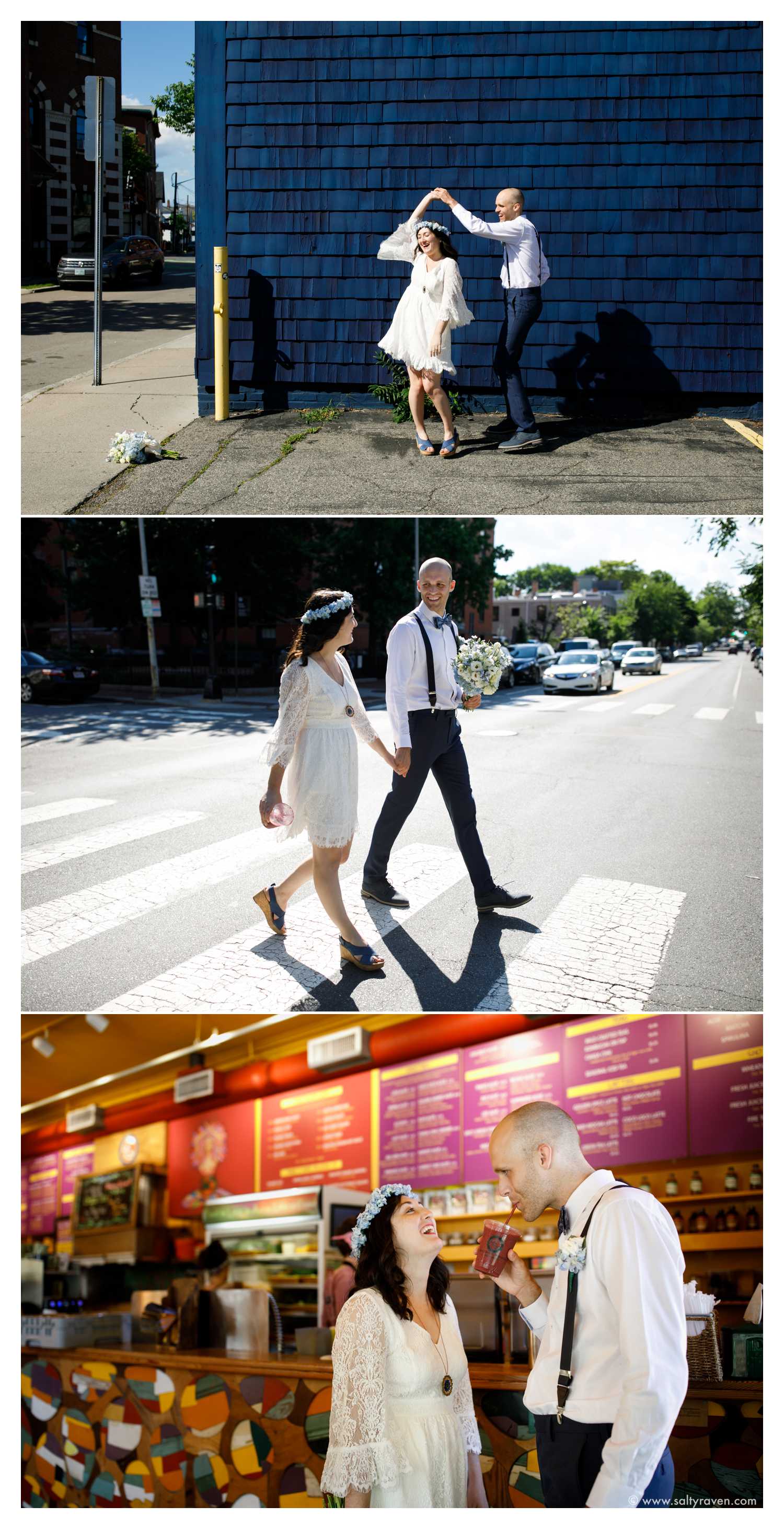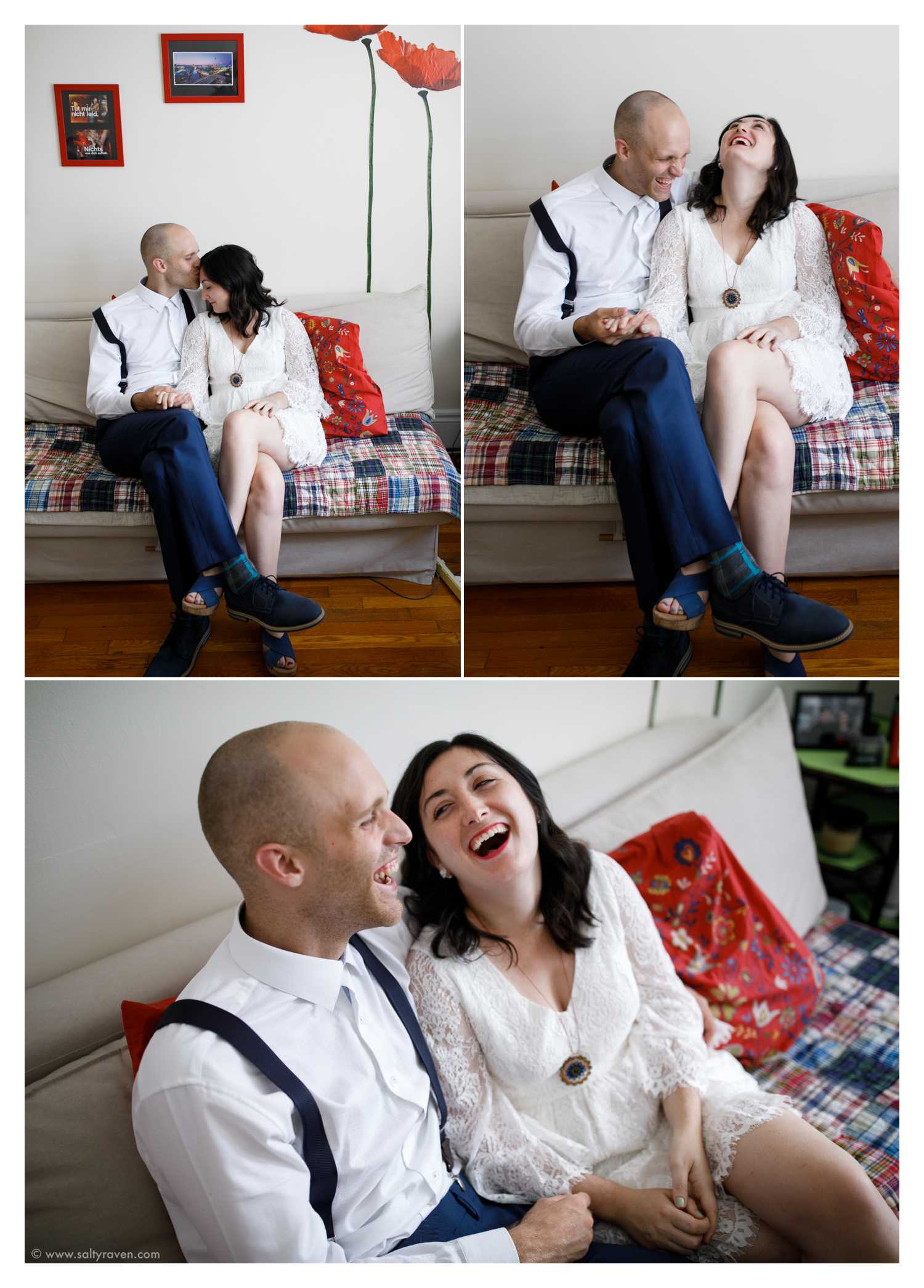 Other things I will remember from this wedding:
Visiting "their" bench in front of the Cambridge City Library on the way to their wedding.
The welcome they got from their friends as they walked up to City Hall.
They pointed out that Cambridge has the LONGEST walk signals of any city, and I believe them! We could have walked across the street and back a half dozen times before the blinking hand started.
Those reactions during the speeches- there's a good story behind them. Now, I was taking photos so I didn't catch every detail, but there was a bananas tale about how S's mother mistakenly sent a friend request to A on Facebook right after their first date!!! She panicked, thought she had fixed it, but….A *TOTALLY* noticed that the mother of the woman he had just shared a date with had friend requested him. He kept it a secret for a few years I think before fessing up and admitting that he took it as a very good sign!



Are you interested in getting married at Cambridge City Hall? You need an appointment, and there are indoor options too inside City Hall to have the wedding. Click here to be taken to their website that walks you through the process of getting an appointment, and then call Salty Raven to reserve your date!