A Proposal in Rockport, MA!
| Boston and North Shore Proposal Photography |
"What are you waiting for?" a tourist asked, approaching me and my giant camera lens.
"Oh, nothing- I just love photographing birds!" I laughed…
Well, that wasn't quite true, and I don't think I've felt before-session jitters like this for years. I had to keep reminding myself that the person who hired me to photograph the moment when he proposed to his girlfriend was likely far more nervous.
The setting was scenic Rockport, MA just before sunset, and I stationed myself in the parking area at Bearskin Neck and waited for what felt like forever. I do love birds (hence the name Salty Raven), but when I could sense (and hear!) the couple only feet away from me, it was SO hard not to look!!!
Here are a few of my favorites from just after he spilled the beans on my presence. They were absolutely glowing!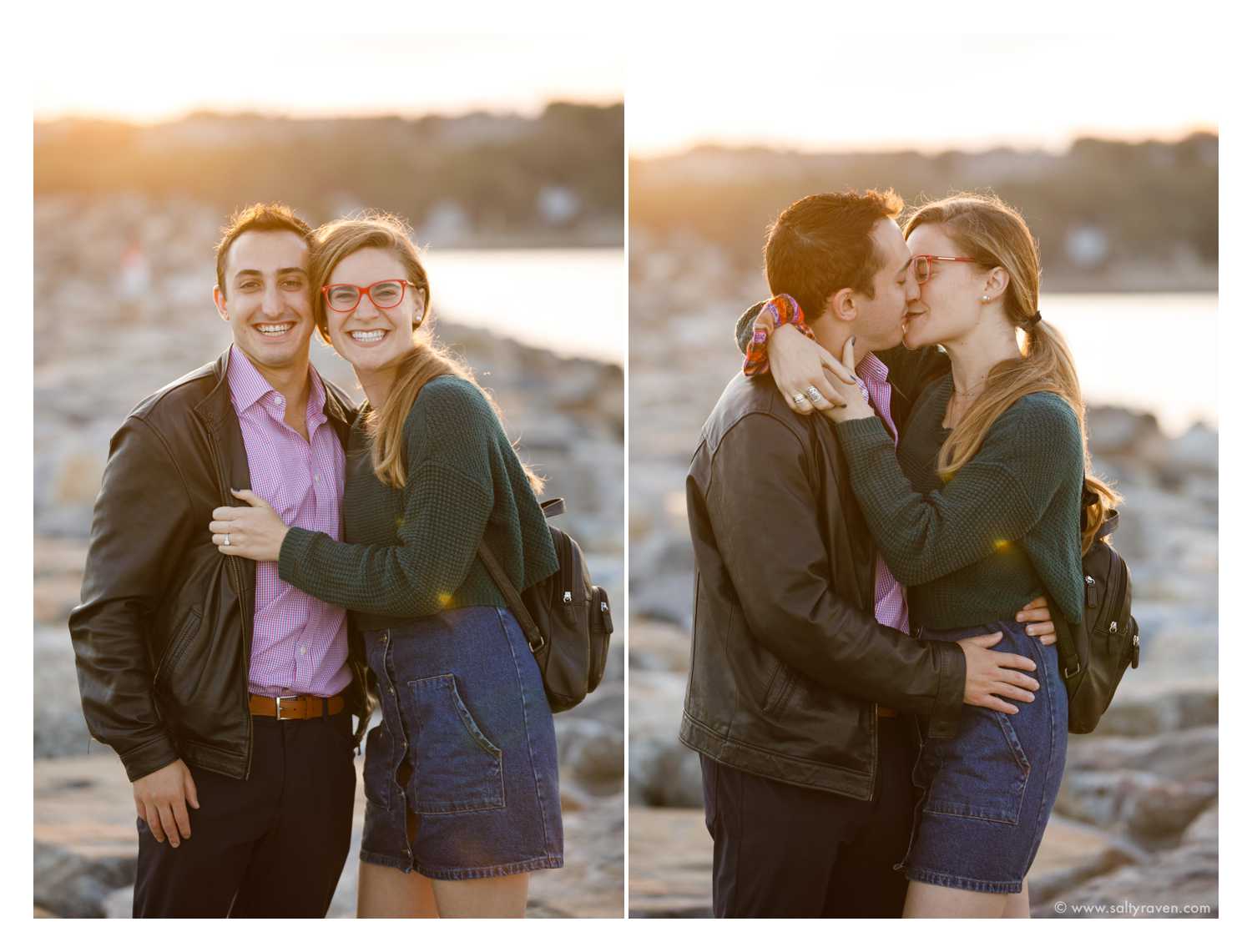 And here is THE moment!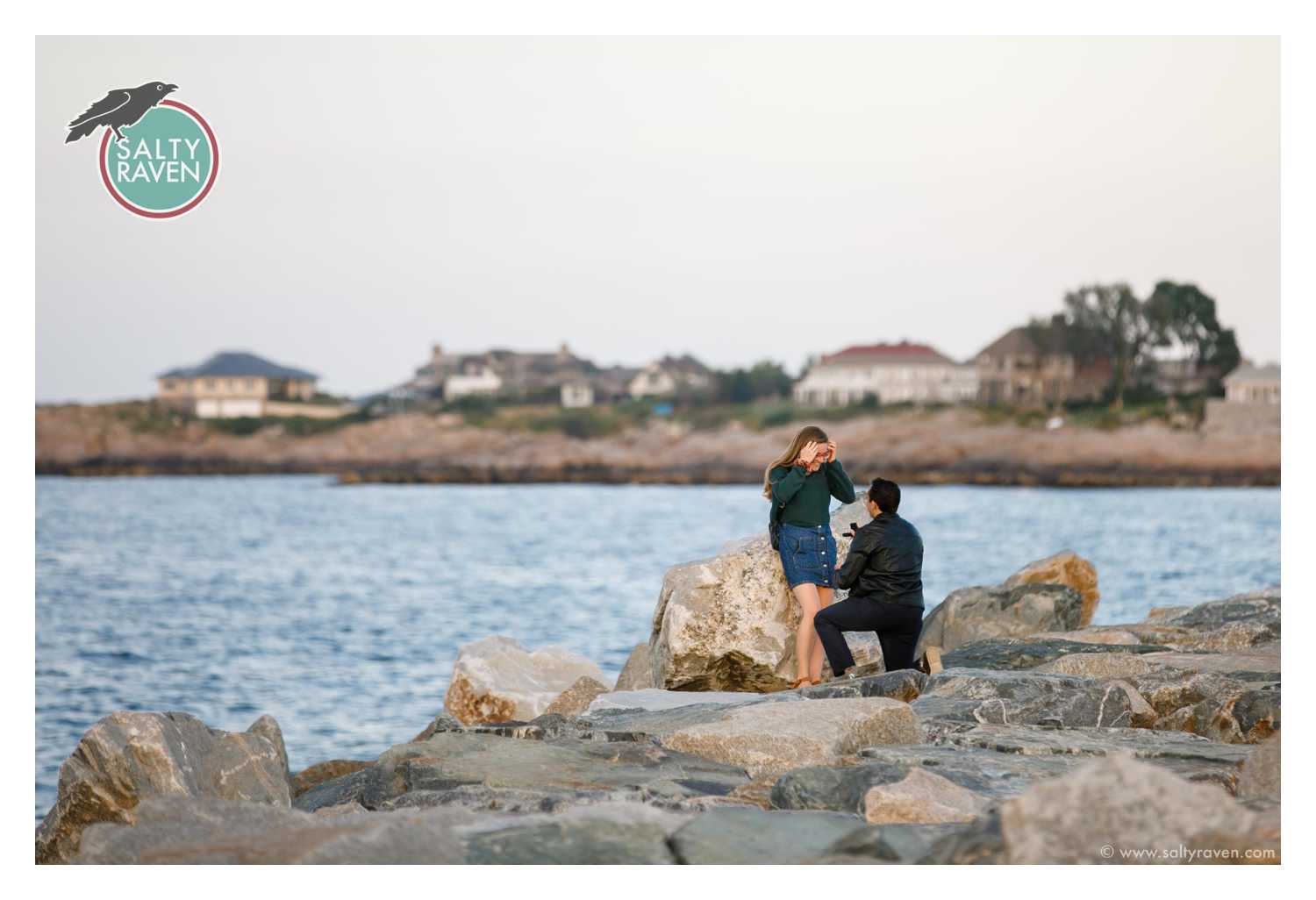 But before that, there were lots and lots of photos of boats and birds and dogs as I tried my hardest not to look out of place…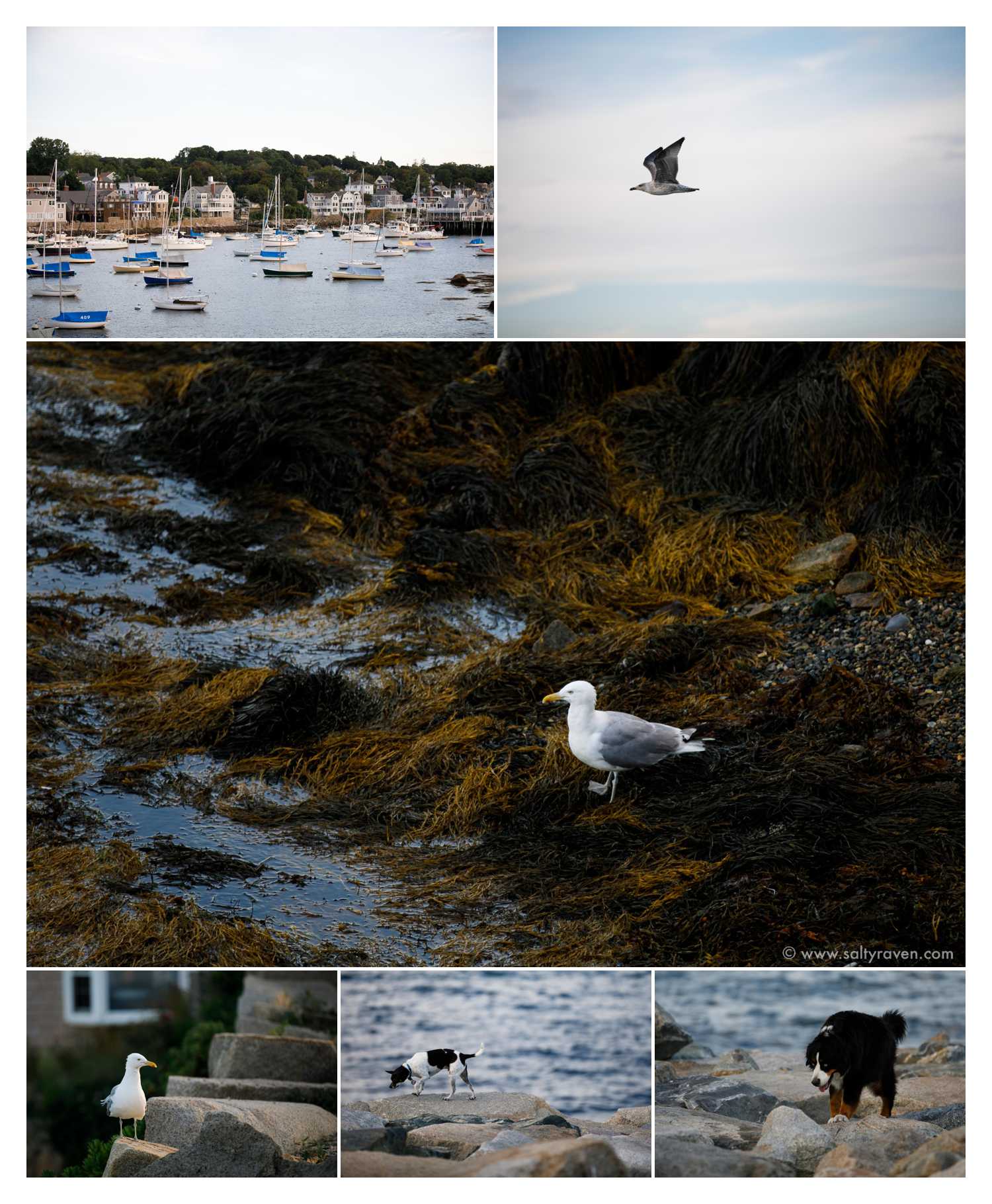 And here's the gull I was SUPER focused on while they were just feet away from me!!!

Finally they started out on the walk, and I loved the suggestive message of this sign. Choosing a partner to share life's adventures with really can feel risky at times, but when you "just know," you go for it.

They stopped walking, and I looked for something to photograph lest she turn around and notice me and my camera. More gulls and more boats!


I'll stop narrating now because at this point it became all about them and the moment. 🙂




It was such a pleasure, you two, and many congratulations for this next stop in your adventures together!

Goodnight, Rockport. Until next time…