A Dumbo Loft Wedding in Brooklyn, NY
Jenny & Ethan's Wedding in the Charming Dumbo Neighborhood!
I enjoy each and every wedding I photograph for Salty Raven. It's true! I feel fortunate because I seem to attract genuine people who trust me to bottle up the moments, the atmosphere, and the joy of their wedding days in a visual and artistic way. Sometimes though…woah. Sometimes the match is amazing. From the very first Skype date with Jenny & Ethan, I was swooning because they had so many "couple qualities" I adore including:
-Couples whose quick banter keeps me on my toes following the twists and turns of the conversation.
-People who show laughter with their whole faces and talk excitedly with their hands.
-Couples who make each other laugh, laugh, laugh!
Oh, they were the best, and I'm so excited to share their wedding photos from The Dumbo Loft in Brooklyn, NY. Their goal was to bring together their family and friends into a cozy space in a pocket of Brooklyn that draws you in until you wish you could live there. The cobblestones, archways, river, bridges, fire escapes, people watching…it was all so invigorating. First, I'll share a few of my favorites of Jenny & Ethan, and then we'll rewind to enjoy their day as it unfolded. Vendor details can be found below.
Until next time, Brooklyn!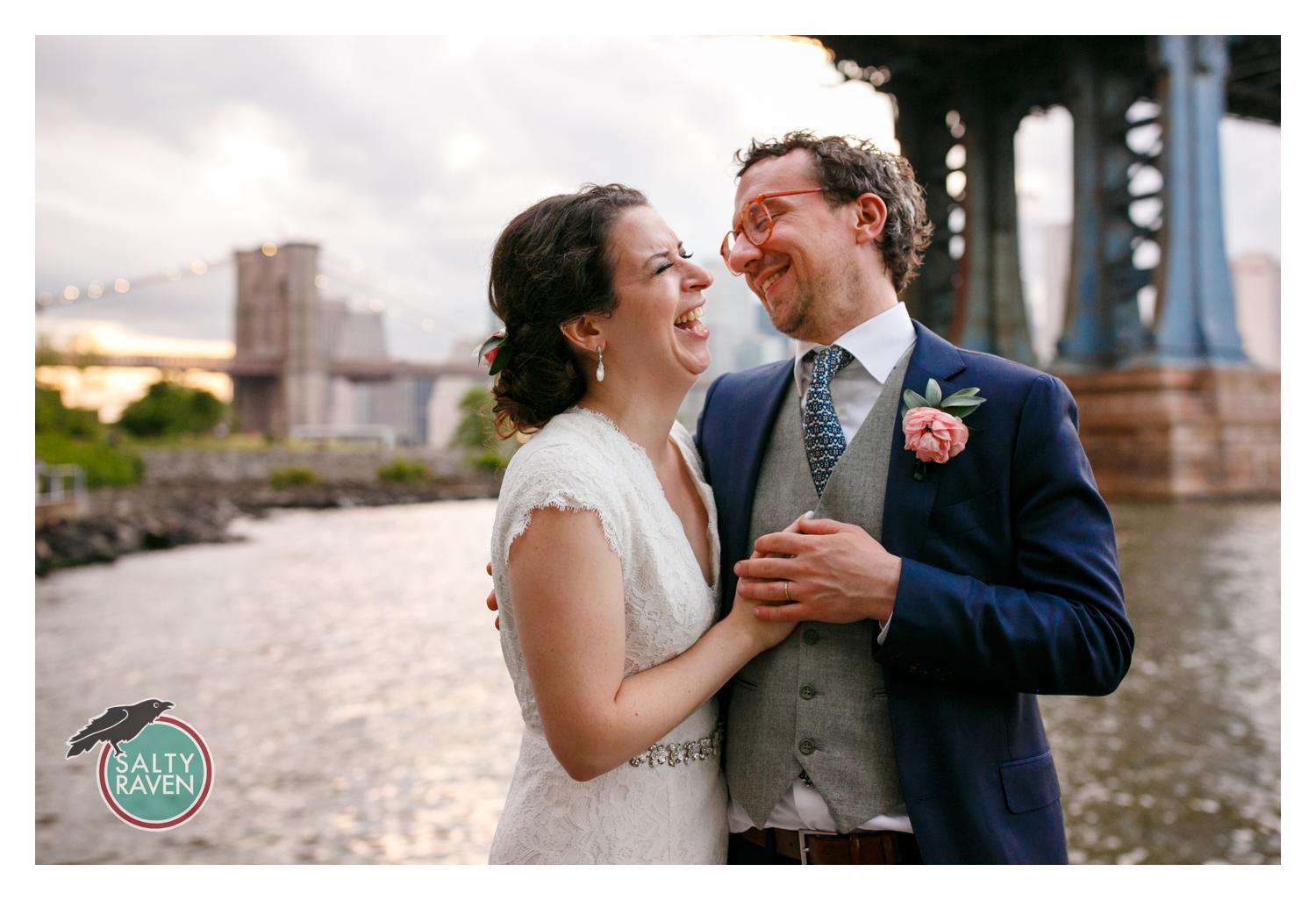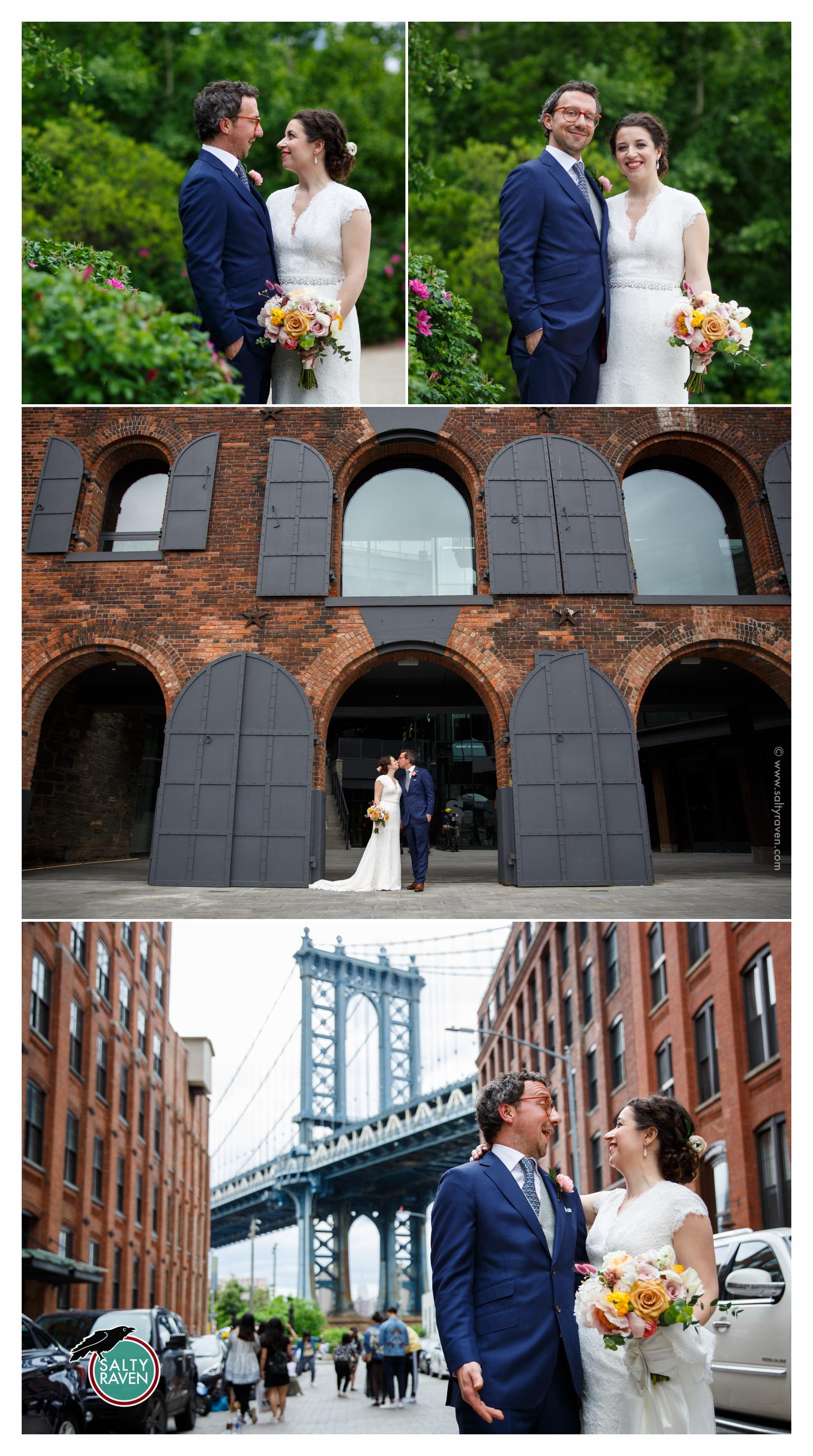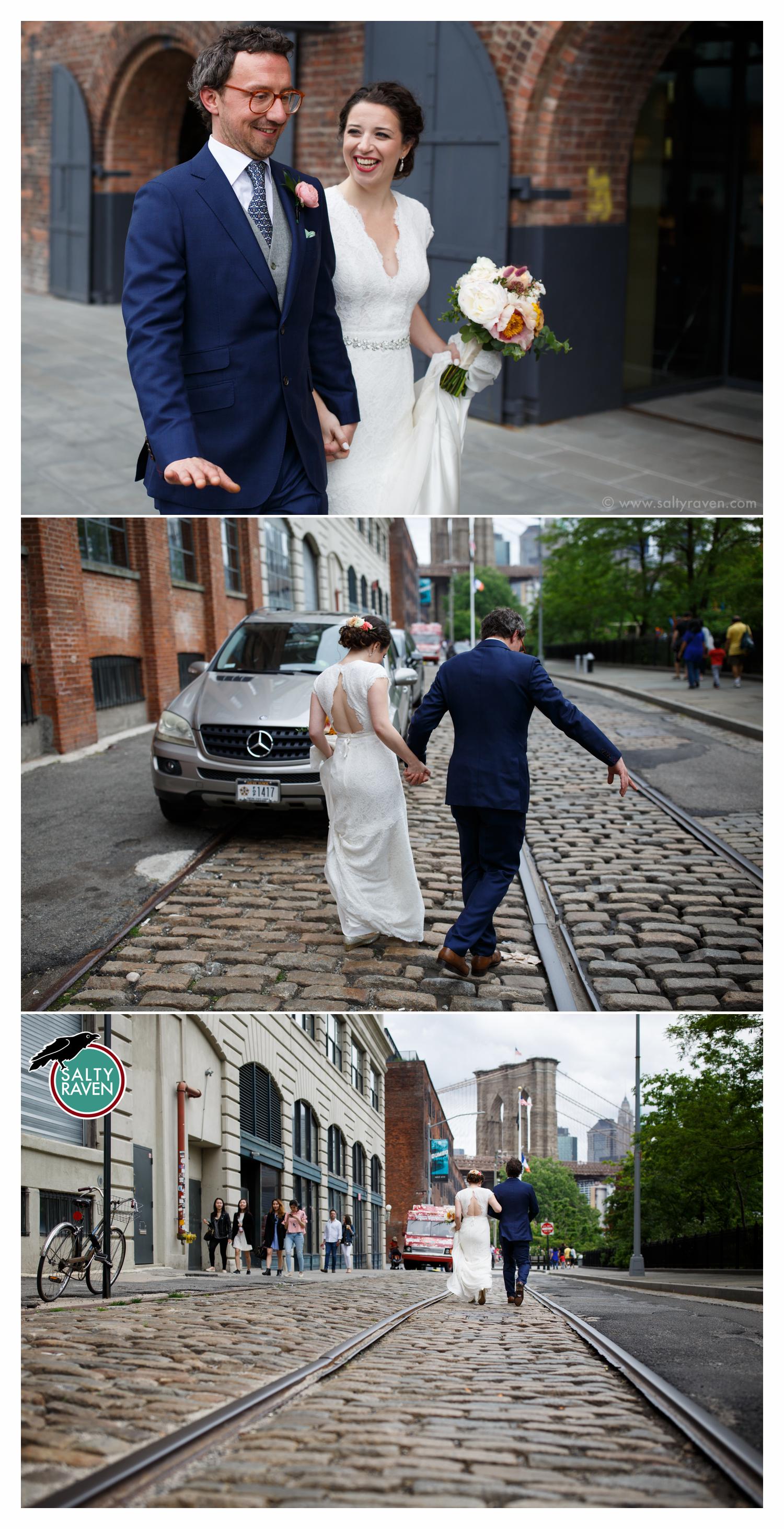 Isn't that DUMBO sculpture above cool? It's the creation of artist David Crumley, and it's interactive! You can read more about it
here
on his website. And now, to rewind. First stop, the apartment where Ethan was getting ready. I met him on his stoop, and we went inside so he could transcribe his vows into a tiny antique book he picked up that morning.




























Vendor Team Details Provided by the Couple:
Photography: Salty Raven Studio & Event Photography
Venue: The Dumbo Loft
Wedding Planning: Emily Canterbury with Whimsy Weddings
Florist: Buds of Brooklyn
Catering: Ryan Brown Catering (I had the spring veggie lasagna, and it was YUMMY!)
Cake artist: Melanie at Ladybird Bakery
DJ: Mon Amie Events
Dress/tux: Wedding Atelier & SuitSupply
Videographer: The couple's friend, Allegra Oxborough
Bride's Hair & Makeup: friend Heather Alexander (former professional hair stylist) and makeup artist MJ Johnson