A New Bedford Whaling Museum Wedding!
| Victoria & Mark's summer wedding in New Bedford, MA |
In my opinion, New Bedford Whaling Museum is one of the coolest venues in New England with giant whale skeletons suspended dramatically from the ceiling, gorgeous harbor views, and really interesting museum exhibits for guests to enjoy during cocktail hour. While it may not be the look all couples desire, for those who want their wedding venue to have character and history, especially for a couple who digs science or marine biology, it's totally awesome. Plus, with its variety of different rooms and interesting indoor spaces, it's the perfect venue for a winter wedding or one where weather might be a factor (nearly every wedding in New England, right?).
Victoria and Mark were married there earlier this summer, and I was just giddy when they hired me to photograph their wedding; I used to be a park ranger at Point Reyes National Seashore giving talks about whales, so this venue was right up my alley. I can't wait to get back there!
First, a few of my favorites (the harbor lights were sooo pretty that night from the balcony!), and then we'll start at the beginning where they got ready at a nearby hotel before going to the beautiful seaside family property where they had their first look….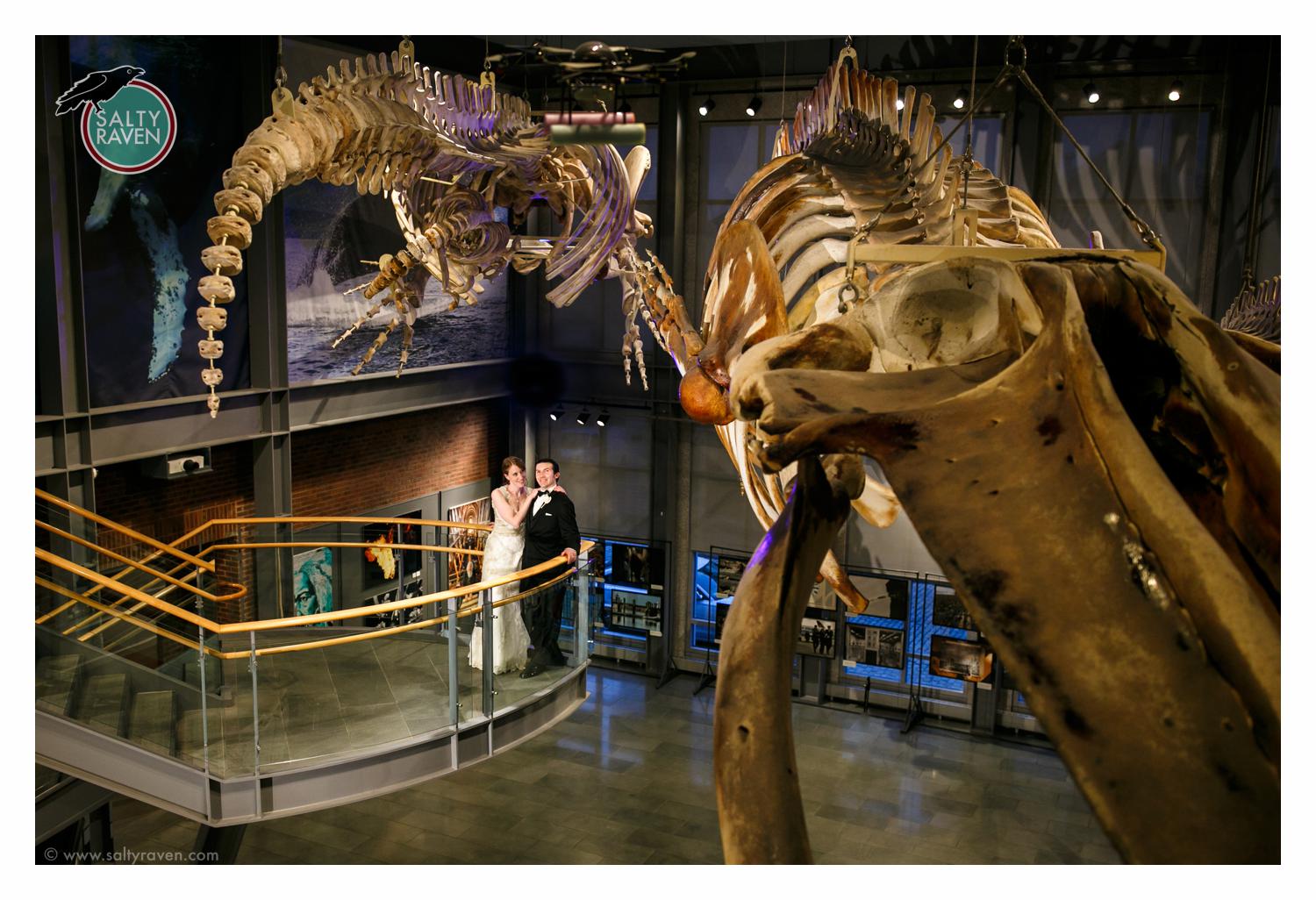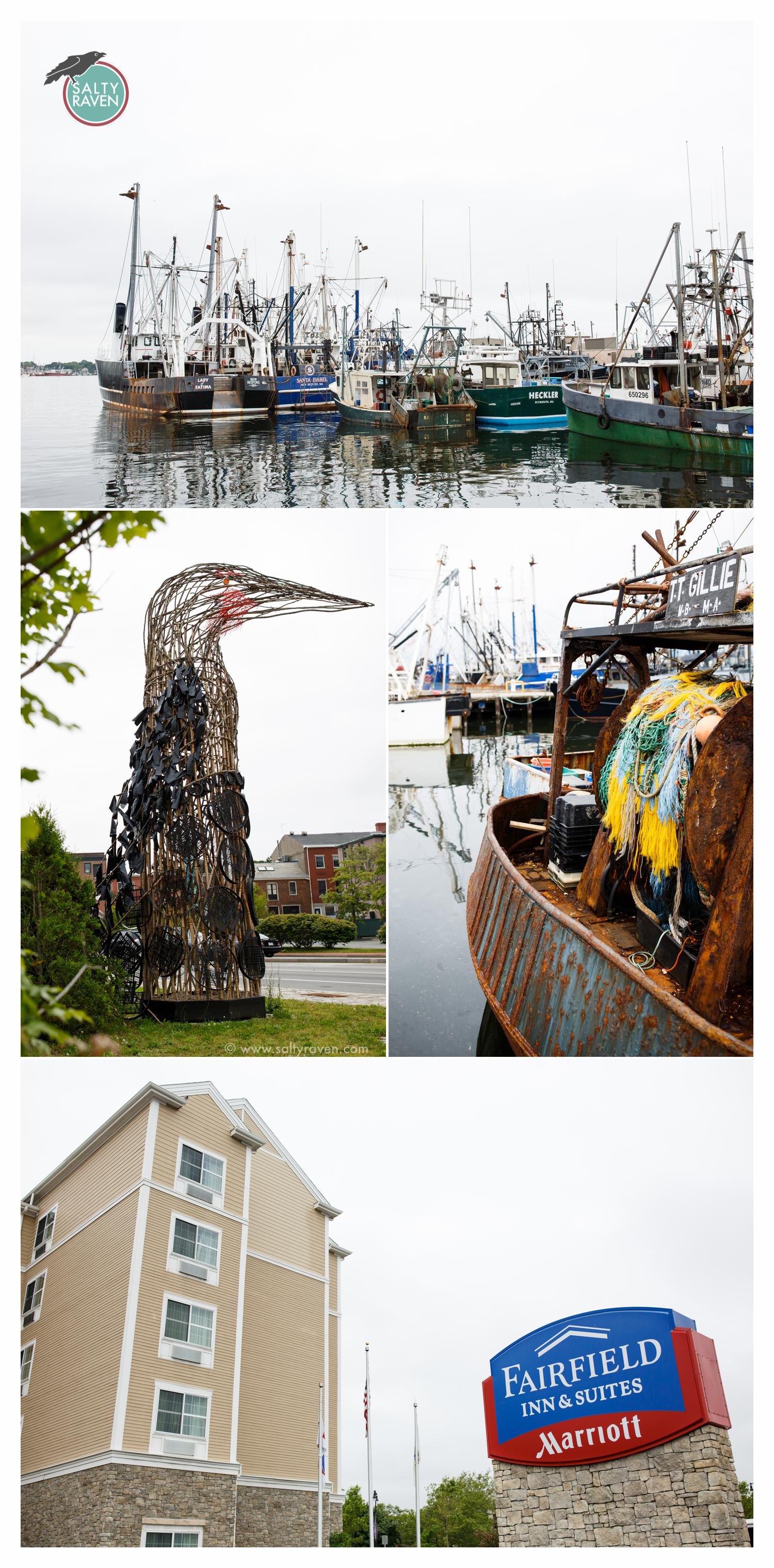 Vendor Info provided by the couple:
Venue: New Bedford Whaling Museum
Coordinator: Casey Nelson, cnelson@morins.com
Catering: Russel Morin Catering
Photography: Danielle of Salty Raven Studio & Event Photography
Hotel: Fairfield Inn and Suites
Hair and Makeup: Katelyn Webb Beauty
Justice of the Peace: Dr. Jeri Katz, Jerry Cibley & Company
Music: DJ Jake of Cape Tunes
Dance Instructor:Vadim Asmolov, Fred Astaire Dance Studio in Mystic, CT
Florist: NovelExpressions on Etsy
Dress and Tux: Nicole's Boutique in Brick, NJ (designer – Maggie Sottero) & Men's Warehouse (for tux)